14:00~14:50
How to run a cultural and creative brand - the example of Pili puppet animation (Speaker: Mr. Johnson Chiu / General Manager of Dapili International marketing Co., Ltd.)
Pili starts from glove puppetry and has launched almost 80 series of drama episodes in more than 3,000 hours. It has created more than 4,000 characters of hero. During the past thirty years, it carried on with continuous IP creation and one-stop film and TV production from TV series "Pili Golden Light" to film "The Legend of the Sacred Stone". Its "Thunderbolt Fantasy" swept the country of Japan, and "Pili Fantasy: War of Dragons" was shown in the world stage, Netflix. So far, Pili production has gone beyond land, language, and cultural barrier and become a modern entertainment that people in every part of the world enjoy free from inhibitions.
Various IP production and licensing items have extended from Pili creation, including DVD production and issuance, original soundtrack production and issuance, art performance & curation, merchandising product development, portrait rights authorization, printed publication, and physical channel management. In the speech this time, we will share the art and cultural achievement as well as the entertainment and commercial values of puppet animation. Developed from "the history of Pili Brand" and "cultural and creative brand management", PILI not only becomes the leader of local culture in Taiwan, but also the symbol of unique culture and film & TV entertainment in Taiwan.
14:55~15:45
A talk about my expectations for intellectual properties of Taiwanese films (Speaker: Mr. Clark Lee / Director of the film <In The Shadow>)
Part I. "I grew up watching movies."
To recall the glorious era of when the Taiwanese film industry was blooming.
Part II. "I made a movie without a filmmaking degree."
To share my personal experience in filmmaking, including my ideology as well as the obstacles I encountered along the way.
Part III. "I hope to keep on making movies."
To look into the Intellectual Property of Taiwanese movies and the development of the film industry in the future.
Part IV. Q&A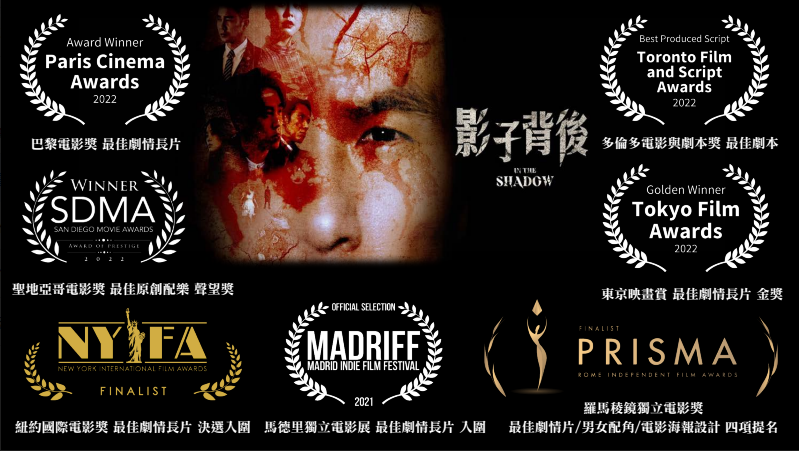 15:50~16:40
Be brave, not safe (Speaker: Ms. Kay Huang / Chairperson of Taipei Music Center)
From 14 years old, devoting herself to music was a decision that Kay had never hesitated to make. Stepping into the Taiwanese pop music industry for many years, she has never easily given up her ideal. A musician with a lot of successful experience in making music since she was a youth, coming and talking to young friends, "Are you doing your best to pursue your dreams and your determination to achieve your goals?"